Locksmith Laval > Intercom Repair
Intercom Repair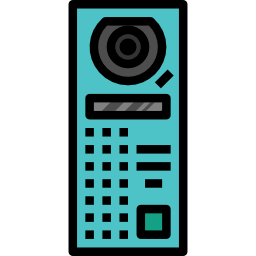 Your intercom system forms an integral part of your home's security.
And, proper installation of your intercom system requires a comprehensive understanding of the intercom technology and dedicated expertise in locksmithing as well.
At Locksmith Laval, we are a team of highly experienced and trained professionals that possess an in-depth understanding of intercom systems and are proficient in adequately modifying the hardware on the doors for proper installation of the device.
Intercom Installation
If you already have an intercom system installed in your home and it is not working properly, you might consider getting it repaired by a reputed and reliable locksmith in Laval.
At Locksmith Laval, we not only stock an entire range of intercom spare parts but also possess the technical know-how for working on all types of simple and complex security systems with great efficiency.
Building I
ntercom System
Regardless of whether you have a wired, wireless intercom, our trained technicians can pay you a visit and repair your intercom system within no time at a fraction of the costs quoted by other locksmiths in the region.
Since we work round the clock, our technicians are very flexible with adjusting their work hours according to your convenience and availability.